I've called Ohio's Fourth Congressional District home most of my life. I was born and raised in Lima, and I graduated from the Lima Bath School District with the Class of 1985. My teenage daughter, Emily, goes to the same public schools I attended.
I grew up in a family with a tradition of service to this country. My father wore the uniform of the United States Air Force before providing maintenance to large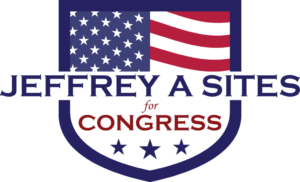 machines as a member of UAW Local 1765. My mother stayed at home to look after me and my three siblings – they were a great team. After high school, I followed in my father's footsteps and enlisted in the Army, where I proudly served as a military policeman.
Following an honorable discharge, I worked as a police officer with the Department of Defense while I was a military spouse.  I then got a job as a forklift driver and started climbing up the ladder to a supervisor position. In 1998 I earned an associate's degree from the Ohio Institute of Photography & Technology.
Like many around here, I lost my job during the Great Recession. My health care went with it. For a long, scary time I couldn't find work to support Emily and myself. We moved into an 8 x 10 foot room with all our worldly possessions and cut back wherever we could and some places we really couldn't. At one point, I suffered a back injury and simply did not have the money to get a doctor to take care of it. It was an experience I would not wish on anyone.
After searching 22 months for a job, I finally landed something, starting over driving a forklift, and eventually started moving up the ranks again. For most of the last decade, I've been working at a warehouse for an auto parts company, and I'm now a warehouse manager for a major food manufacturer.
My family has missed paychecks during the pandemic and worried about getting our bills paid, but we've been luckier than a lot of folks. My friends, my neighbors and too many people in my community are going through really tough times. It's not the first time for a bunch of them, either. Way before coronavirus it was too hard for people like us to find jobs that paid well enough to give you some peace of mind, and no one's giving us reason to think that'll change any time soon. We're frustrated and we're frightened.
I decided to run for Congress in 2020 because I was tired of career politicians who offered us pandering and empty promises, who didn't understand what our lives were like and didn't care. It's more important than ever now to have leaders who get what we're dealing with and will fight for us. So I'm stepping up again. I hope I can earn your vote, and bring the perspective of a real middle-class Ohio family to Washington.