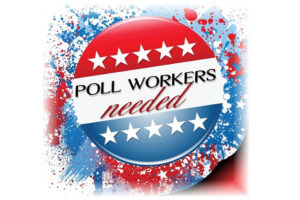 THANK YOU!
To each and every Precinct Elections Official during 2022!
If you would like to be a PEO during the 2023 election cycle,
please contact the Erie County Board of Elections:
419.627.7601 – Main
You can serve as a Poll Worker – officially known as a Precinct Elections Official (PEO) – if you:
are a U.S. Citizen.
are at least 18 years of age and registered to vote OR 17 years old and a senior in high school.
are a resident of the county in which you plan to serve as a PEO.
are not running as a candidate in the election in which you plan to work as a PEO.
have not been convicted of a felony.
The 2020 election cycle brought many challenges due to COVID-19. At this point, we do not know what 2023 will bring. To ensure all precincts are open and available to voters so that long lines nor long waits do not occur, it is imperative enough poll workers are available to work the precincts during every election. Otherwise, if there are not enough PEOs to staff the polling sites, we may see consolidation or closure of precincts which will result in longer lines, longer waits and less social distancing which will spread the viruses within our community.
As a PEO, you will be trained, paid training pay and paid for your day of working the polls on Election Day. This is a GREAT way to get a front row seat to democracy on Election Day staffing a polling place and doing  your part for our local community, state and country!
If you are interested in being a PEO, please call the Erie County Board of Elections – 419.627.7601 – and ask for Adrienne James, Deputy Director or e-mail the Erie County Board of Elections. You'll be glad you did!
Erie County Precinct Election Officials: FACTS!
Erie County has 62 precincts and hires 4 workers – 2 Democrats and 2 Republicans – per precinct; therefore, 248 workers are required to ensure all polling sites are open.
Training pay depends on the job: Clerks and Ballot Judges are paid $5, Signature Judges are paid $10, and Voting Location Managers (VLMs) are paid $15. However, the Erie County Board of Elections Board recently voted to increase the training pay just for the 2022 election. Anybody who works the polls and doesn't quit will receive an additional $15 for training.
Each PEO is paid a flat rate of $110 for working the full day. The training pay is additional pay. However, just one check is sent out a couple of weeks after the election. Workers will not be getting one check for training and another check for working on Election Day.
Head VLMs in multi precinct locations and VLMs in single precinct locations get paid extra for picking up equipment and for mileage. They receive $10 for picking up equipment and their mileage pay depends on where they are working. VLMs working in Sandusky and Perkins get $10 for mileage. VLMs working in Huron, Bayview, Castalia, Margaretta, Groton, Oxford, Berlin or Kelleys Island receive $16 for mileage. VLMs working in Florence or Vermilion get $20 for mileage. Also, please note that if you are not the head VLM for a multi-precinct location, you do not get this extra mileage pay. For instance, there are 3 precincts at Faith Memorial Church, but only one VLM picks up and drops off supplies. Therefore, only one VLM gets this extra money.
As for safety/health protocols for 2020, the Erie County Board of Elections used CARES money to obtain PPE and cleaning supplies for all poll workers – such as masks, face shields, hand sanitizer, alcohol wipes, etc. Brightly colored tape and a measuring tape will be packed in the supplies kit so that workers made marks on the floor 6 ft apart, to indicate where voters should stand in line. As per the SOS, PEOs will be trained/informed about these protocols. Again, depending on what COVID-19 brings in 2021, procedures may change.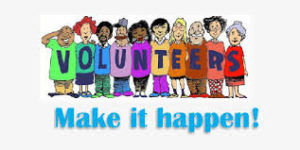 Volunteer an hour or all day!
There are many activities that need your expertise!
Volunteer to help a candidate
Contact ODP for volunteer opportunities
Contactless Literature Canvassing – lit and addresses provided
Phone Calling – script provided
Sending postcards to remind voters to vote
Write Letters To The Editor – sample letters provided
Staff ECDP Headquarters – currently closed
Post yard signs and 3×5 mini billboards in your yard and area
Assist with Erie County Fair – NOTE: The fair will only be a Junior Fair for 4-H and animal exhibits without vendors and/or food stands. Therefore, the ECDP will not be participating in 2020 at the fair.
Assist with Erie County Parades – NOTE: Many parades have cancelled for the 2020 season due to COVID-19; for more information, please visit here
What is YOUR idea – What would YOU like to do?