Get involved in your community by joining us!
"The challenge for Democrats is to redouble our efforts to protect every family's economic security and to make sure that all Americans have access to a quality education, promising job opportunities and affordable health care." 
Congresswoman Marcy Kaptur
  - Ohio's 9th District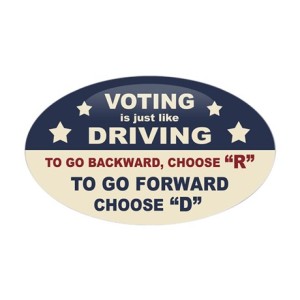 Your choice - Reverse or Drive -
each election has consequences.

"We as a people, as a state, and as a community, have too much promise, too much potential, and too much at stake to go any other way than forward."
Governor Bill Richardson 
"Working together, staying informed and voting in every election at every level will enable us to continue electing Democratic women and men who work hard to represent our values and to better our communities."
ECDP Chairwoman Amy F. Grubbe

"There never will be complete equality until women themselves help to make laws and elect lawmakers."
Susan B. Anthony