Counties within 2nd District: Erie, Fulton (part), Lucas (part), Ottawa, Wood
Served in nine Ohio General Assemblies- 124th to the 133rd (2001-2022)
Core Areas of Concern: Education, Labor, Election Reform, Veteran Affairs, Health/Safety, Government Oversight, Energy/Environment, Family/Children
2-term State Senator– Ohio Senate 11th District, elected 2002 and 2006
State Representative– Ohio House of Representatives

52nd District, elected 2000
47th District, elected 2010
45th District, elected 2012, 2014, 2016

Educator– 18 years—Toledo Public Schools (16 years)
Served– United States Air Force and Ohio Air National Guard
Teresa Fedor was a Democratic member of the Ohio Senate, representing the 11th District.  She returned to the Senate, where she previously served from 2002-2010, following eight years as the Ohio Representative for the 45th and 47th House Districts. Throughout her legislative career, Teresa has championed responsive and responsible government. She brings with her both expertise and an accomplished body of legislative work focused predominantly on education, health care, and human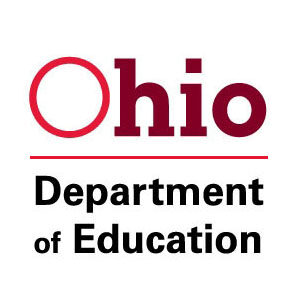 trafficking where she is considered the state's preeminent legislative voice in the fight to combat it.
A proud veteran of the U.S. Air Force and Ohio Air National Guard, Teresa spent 18 years in the classroom at Toledo Public Schools before first pursuing elected office in 2000 (Ohio House of Representatives, 52nd District). She received her Bachelor's of Science (B.S.) in Education from the University of Toledo.
A resounding theme throughout her years of public service is ensuring that government is transparent and accountable, guarding against waste, fraud, and abusive practices. She helped to unveil the Bureau of Workers' Compensation coin scandal, held charter schools accountable to Ohio's taxpayers and children, made certain that Ohio's voting machines left a paper trail, advocated successfully for laws against human trafficking, and collaborated with the Majority and the Governor during several budgets.  Her record of success is demonstrated by numerous resignations of corrupt leaders, the closing of charter schools built on scams, and other important government reforms.
Protecting our most vulnerable young Ohioans is her driving force.  Since joining the General Assembly, Teresa has introduced legislation that will curtail the growing problem of cyberbullying, honor literacy and educational attainment among children by celebrating a "Dia de Los Ninos", create physical and health education standards in Ohio's schools, require background checks for volunteer coaches, ensure military children are given the same educational opportunities as other children, and create a license plate while providing funding for bullying prevention education. In the 132nd General Assembly, then-Representative Fedor served on the Armed Services, Veterans Affairs, and Homeland Security Committee, the Ways and Means Committee, and as the Ranking Member on the House Education and Career Readiness Committee.
With bipartisan support, Teresa has unprecedented success in passing bills to fight human trafficking. In 2009, she passed legislation creating an Ohio Attorney General's commission to study the issue in Ohio and a penalty enhancement for human traffickers. She now serves as the Chairperson of the Legislative and Legal Subcommittee of the Ohio Attorney General's Human Trafficking Commission. In 2010, she passed legislation making human trafficking a stand-alone felony. In 2012, then-Representative Fedor passed The Safe Harbor Act, a comprehensive, victim-centered human trafficking bill. This legislation was followed by the End Demand Act, which tackles market-driven demand for human trafficking by increasing penalties for purchasing sex from minors.
Teresa continues fighting for Ohio's most vulnerable from a variety of angles. In 2018, she introduced the Ohio Health Security Act, which will guarantee access to medical, mental health, dental, and vision care for all Ohioans. In the same year, she introduced the Protect Trafficked Minors Act, legislation that will alter Ohio criminal law to mirror the federal penalties for trafficking sixteen-or-seventeen-year-olds, preventing courts from re-victimizing survivors. She also introduced the Safe Workplace Act, legislation establishing mandatory sexual harassment training for all state employees. Her resolutions have called for the Ohio Environmental Protection Agency to declare Lake Erie impaired, as the water has remained unsafe, and allowing voters to decide on establishing universal access to Pre-K for all of Ohio's children.
Teresa currently sits on the Ohio Arts Council. She is a member of the American Legion, the National Conference of State Legislatures Criminal Justice Committee, and the National Conference of State Legislatures Education Committee.
A native of the Toledo-area, Teresa grew up in a large Catholic family. The daughter of Clayton and Loretta Taylor and the second eldest of their seven children, she attributes her work ethic and values to their love and sacrifices. They role-modeled treating all people with dignity and respect by living it every day. A grandmother, Teresa is purposeful in considering all of Ohio's families in everything she does and rethinking what is possible for them so they may live a better life.
Awards:
Recipient for efforts in promoting literacy, Toledo Chapter of the IRA (1990)
Ohio Environmental Council Legislator of the Year (2002)
Second Harvest Food Banks Recognition Award (2002)
Maumee Valley Habitat for Humanity Appreciation Award (2002)
Phenomenal Women Award from L'aime, Inc. (2003)
American Heart Association Award (2003)
American Cancer Society – Ohio Chapter recognition on Senate Bill 81 (2004)
Ohio Assoc. for Health, Physical Education, Recreation and Dance Honor (2004)
Ohio Federation of Teachers Friend of Public Education Award (2004)
Anthony Wayne High School Hall of Fame (2005)
NARAL Pro-Choice Ohio Legislator of the Year Award (2005)
Ohio Parks and Recreation Association Legislator of the Year Award (2005)
Association of Joint Vocational Schools Public Servant of the Year (2005)
Bittersweet Farms Adult Autism Advocacy Award (2006)
AMVETS Ohio Legislative Award (2007)
Ohio State Assoc. of Veterans Service Commission Appreciation Award (2007)
National Multiple Sclerosis Society's Ohio Buckeye Chapter Award (2007)
Ohio Jewish Communities Outstanding Leadership Award (2007)
Jastram Award—American Association of University Professors, Ohio Conference (2007)
Lucas County Board of Mental Retardation and Developmental Disabilities Award (2008)
NAACP- Toledo Unit – Outstanding Community Service Award for her efforts to keep Aunt
Minnie's Foods in Central Toledo (2009)
State Senator of the Year – Vietnam Veterans of America, Buckeye Chapter (2009)
Legislative Advocate Award – Ohio Commission on Hispanic/Latino Affairs (2010)
Lucas County Child Abuse Task Force Advocate Award (2010)
2010 Henry Toll Fellowship for State Government Officials
Friends of the Latino Community Diamante Award (2010)
Champion for Children Award from National Exchange Club (2012)
Safe Harbor Award from the Lucas County Human Trafficking Coalition (2012)
Legislative Leadership Award from the ACTION OHIO Coalition For Battered Women (2012)
Political Achievement Award from the Toledo Chapter of the Coalition of Black Trade Unionists (2012)
Paladin Award—Free 2 Laugh, Toledo (2012)
Milestones Award from the Northwest Ohio YWCA (2013)
Legislative Champion for Children Award from Voices for Ohio's Children (2013)
Legislator of the Year-Public Children Services Association of Ohio (2013)
Zonta Club of Toledo 2013 Woman Achievement Award
Justice League of Ohio 2013 Model of Justice Award
Elected Official Liberator Award (2014)
National Association of Social Workers (NASW) Ohio Chapter, Region 1 Public Elected Official of the Year (2018)
Article written by WEWS Statehouse Reporter:
Morgan Trau – 9.07.2022