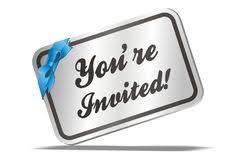 The Democratic Women of Erie County
Membership Meeting on Zoom!
For link information, please contact DWEC President Margaret M. Murray
Monday, February 21, 2022 | 7:00pm
GUEST SPEAKER
City of Sandusky Diversity & Economic Opportunity Manager
Marcus Harris
REMINDERS:
---
Members: Please pay your 2022 dues if you have not yet done so.
Print out a Membership Form to submit dues.
Would you like to join us? Visit here for an application form.
 When normal is normal with membership dinner meetings:
An increase in monthly meeting dinners
was voted on at November 2017 meeting:
Entree – $13.00 per person
including tax and service gratuity
Entree with Dessert – $15.00 per person
including tax and service gratuity
Dorothy Deering Memorial Scholarship
presented by the
Democratic Women of Erie County
---
Proceeds from the 50/50 held during meetings
will fund the scholarship fund.
The Democratic Women of Erie County will be awarding $500.00 scholarships to local female residents who demonstrate the principles of the Democratic Party.  The purpose of the scholarships is to stimulate interest in and to create involvement in local, state and national government.
If you are interested in helping make dreams come true, please make a donation to the Dorothy Deering Memorial Scholarship Fund. You will find a donation form here. Thank You in advance for your support!
REQUIREMENTS ARE AS FOLLOWS
Erie County, Ohio female resident
GPA minimum of 3.0
Scholarship is restricted to an accredited institution of higher learning
250-500 word essay is required
Registered to Vote if Age Permits

Registered at 17 years old, if applicant will be 18 years old on the day of the November 8, 2022 Election

 Available to Attend the Democratic Women of Erie County Meeting

June 20, 2022: Introduction of the Scholarship recipient and reading of the essay, and presentation of DWEC Scholarship certificate and check
2022 ESSAY TOPIC:  
Do you believe that there should be term limits established for the United States Senators and Members of the House of Representatives to match the two terms of four years, as set forth for the United States President?  Whether your answer is yes or no, please list the reasons why you feel your answer currently does, or would in the future, provide positive results for the United States of America.
Please be specific in your reasons, including information pertaining to current or future legislation, and any other entities such as; the environment, medical care, the education or political systems, or a specific group of individuals or an organization. You may use science, history, political references, campaign finance information, along with any other notable resource.
ADDITIONAL INFORMATION:
The essay must be typed on white paper and double spaced.
The applicant's first name should appear at the top right corner of each page. Entries will be evaluated on the basis of clarity, organization, grammar and presentation.
Please complete the cover page and submit it with your essay and a school transcript to: Charlene Adams, 1518 Pearl Street, Sandusky, OH 44870
The essay must be postmarked no later than Friday, March 11, 2022. We allow 10 days for delivery.
Any questions, please contact:
To print out cover page, requirements, essay topic and contact information, please click on links below:
2021 Scholarship Recipients
Jennifer Cobleigh
The Ohio State University
Jennifer Cobleigh, a 2021 graduate of Huron High School, will be attending The Ohio State University and will be pursuing a Bachelor of Science in Nursing degree, and is considering a future as an Emergency or Traveling RN.
Jennifer was especially active in mentoring younger students throughout her years in high school. She was involved with Star Leadership Camp, helping children learn leadership qualities. She was also instrumental in helping local children learn to improve their sports skills through volunteering with the Biddy basketball camp, along with the softball and golf programs.
Marisa Graybill
Notre Dame College
Marisa Graybill, a 2021 graduate of Huron High School, will be attending Notre Dame College of South Euclid, Ohio and will be majoring in Theatrical Entrepreneurship, with a dream of possibly owning her own theater business someday and working with children.
During her years attending high school, she served as Vice President for the Carol Crane Youth Theater Teen Board.  Marisa is passionate about theater and drama, having participated in multiple productions, and enjoyed playing in the Huron High School Pep Band. In addition, Marisa was on the Reading Buddies team, helping second grade students that struggled with reading. She also assisted with Victory Day, a mock football game for students with disabilities, and the National Honor Society Clothing Drive.
Josephine Stark
Ohio Wesleyan University
Josephine Stark, a 2021 graduate of Margaretta High School, will be attending Ohio Wesleyan University with an athletic scholarship for swimming.  Josephine plans to major in Biochemistry and to pursue a career in either teaching Science or Independent Research.
Josephine managed the BeWise Camp chemistry classroom and youth camp activities, promoting a love of science and learning. While attending high school and placing during state swimming competitions, Josephine felt motivated to work as a swim instructor for younger students at the Sandusky YMCA, the Plum Brook Country Club Swim Clinic, and the Polar Bear Swim Club.
Bakeless Bake Sale
Proceeds support the Dorothy Deering
Memorial Scholarship Fund
Bake sales are being held every day,
But we're going to do it a different way.
No raiding the cookbook for something to bake,
No creampuffs, brownies, cookies or cake.
No trip to the store to buy what you need,
No blending, no stirring, no oven heat.
No toppings, no icings…Just get off your feet!
Your nerves stay unruffled; your kitchen stays neat.
We hope you think our plan is grand
And feel quite sure you will understand.
In your envelope, please put the price
Of a pie, cake or something nice.
Without fuss or bother, you have done your part.
We are sure you will give with a willing heart.
This is the end of our little tale
Wishing success for our bakeless bake sale.
If you would like to donate, please mail a check payable to:
Democratic Women of Erie County, ATTN:  Treasurer
P.O. Box 1044, Sandusky 44871-1044
or
bring your contribution to a monthly meeting
and give to Diane Schaefer, Treasurer
Thank You for your support!
Julie Farrar and Traci Francis, Co-Chairs
Diane Hahler-Johnson
Mary Lou Napka
---
Click here for Membership Form
Join Us!  You'll be glad you did!!
---
Officers, Committees & Committee Chairs
*President (2019-2020) – Margaret M. Murray
*Vice-President (2019-2020) – open
*Secretary (2019-2020) – Lisa R. DeVerna
*Treasurer (2019-2020) – Diane L. Schaefer
*Membership Secretary (2019-2020) – Mary Zuk
Constitution & Bylaws – Sandra Brown
Chaplain – Patricia Baum
Historian –  Diane Hahler-Johnson
*Parliamentarian – Diane Hahler-Johnson
*Political Action Chair – Darlene Walk
*Publicity – Frances Murray
Scholarship Chair – Charlene Adams
*Social Chair – Dot Windau
Voter Registration and Membership Drive – open
*Ways & Means Co-Chairs – Julie Farrar and Tracy Francis
* = Member of the Executive Committee
Auditing Committee – Nettie Cox, Barbara Kresser, Norma Scally
Christmas Dinner Committee – Tracy Francis, Lisa DeVerna,
Barb Kresser, Margaret Murray, Debbie Nickoloff, Norma Scally, Dorothy Windau
Dinner/Meeting E-mails – Diane Schaefer
Dinner/Meeting Telephone – Connie Porter
Nominating Committee – Barb Kessler, Peggy Murray, Norma Scally
Parliamentarian & Bylaws – Diane Hahler-Johnson, Sandra Brown, Connie Porter,
Karen Walderzak, Darlene Walk
Picnic Committee – Tracy Francis, Diane Hahler-Johnson
Political Action Committee – Darlene Walk, Beverly Newell Hancock
Scholarship Committee – Charlene Adams, Lisa DeVerna, Tracy Francis,
Debbie Nickoloff, Yvette Rankins
Ways & Means Committee – Julie Farrar, Tracy Francis,
Diane Hahler-Johnson, Mary Lou Napka

Paid for and authorized by the Democratic Women of Erie County
Diane L. Schaefer, Treasurer, P.O. Box 1044, Sandusky 44871-1044