"Democracy has prevailed!"
President Joe Biden and Vice President Kamala Harris: Official Email Contact
Official Website: JoeBiden: A Presidency for All Americans
President Joe Biden White House Website:  White House
White House, 1600 Pennsylvania Avenue, Washington DC 20500
Social Media:
Presidential Actions
Plan: First 100 Days
Even before his January 20 inauguration, Biden has announced a $1.9. trillion stimulus plan and a dozen or so of executive orders, presidential memoranda and directives to Cabinet agencies in fulfillment of the promises he made that will undo Trump's most controversial decision. In addition to an immigration reform proposal to provide a path to citizenship for 11 million people, Biden plans to rejoin The Paris Climate Accord, end the travel ban on predominately Muslim countries, halt evictions and student loan payments during the COVID-19 pandemic, begin to reunite immigrant children with their families and require face masks/coverings on all federal property.
To review all of President Biden's Presidential Actions,
please visit here.
Speeches and Remarks:

President Joe Biden
Vice President Kamala Harris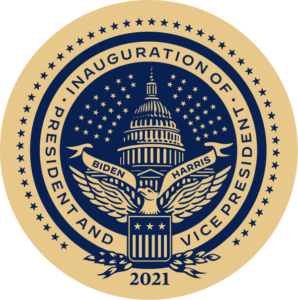 To review all speeches and remarks, please visit here.
Biden-Harris Inaugural- January 20, 2021 | Noon
A Biden-Harris administration, propelled by the foundation laid by the transition, will lead a just and equitable recovery that rebuilds a strong, inclusive middle class and builds an economy for the future.
Our nation is grappling with a pandemic, an economic crisis, powerful calls for racial justice, and the existential threat of climate change. President-elect Biden and Vice President-elect Harris know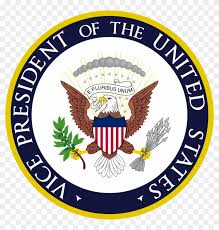 we can't simply go back to the way things were before. The team being assembled will meet these challenges on Day One and build us back better.
The transition team is focused on building infrastructure and planning for the next administration. The efforts of the transition focus on determining implementation options for policy, developing management agendas for federal agencies, and selecting personnel to serve in the administration.
The transition — like the Biden-Harris administration to follow — will prioritize the following core values: diversity of ideology and background; talent to address society's most complex challenges; integrity and the highest ethical standards to serve the American people and not special interests; and transparency to garner trust at every stage. These are principles that President-elect Biden and Vice President-elect Harris have modeled throughout their entire careers, and they are the principles that will guide their work to restore the American people's faith in our government.
Once sworn into office, Joe Biden and Kamala Harris will provide the much-needed national leadership to tackle the pandemic and begin our nation's recovery.
Together, the Biden-Harris Team will lead our national recovery, build back better and restore the soul of our nation.
The Biden-Harris Administration:

President Joe Biden promised that his Cabinet would look like a America. The Cabinet is typically made up of the vice president and the heads of the 15 federal executive departments like the Treasury, Homeland Security, Veterans Affairs, and more. Biden expanded his Cabinet by adding the U.S. Ambassador to the United Nations, the Director of National Intelligence and the U.S. Trade Representative as top-level positions in need of confirmation. All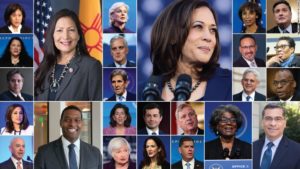 Cabinet members must be approved by a simple majority vote in the Senate, save for several high-level appointees chosen by the president, including the chief of staff.
Thousands of people work in the West Wing, the East Wing, the Cabinet, and the Executive Office of the President. Learn more about the people who carry out the priorities of the Biden-Harris Administration.
The Biden-Harris Administration
Confirmed Cabinet Members:
Special Presidential Envoy for Climate John F. Kerry – sworn in January 20th; new Cabinet-level position.
Director of National Intelligence Avril Haines – The first woman in charge of the nearly two-decade old agency; confirmed January 20th by an 84 to 10 vote.
Secretary of Defense Gen. Lloyd T. Austin – The first Black leader of the Pentagon; confirmed January 22nd by a 93 to 2 vote.
Secretary of Treasury Janet Yellen – The first woman to hold this position; confirmed January 25th by an 84 to 15 vote.
Secretary of State Antony Blinken – confirmed January 26th by a 78 to 22 vote.
Transportation Secretary Pete Buttigieg – first openly gay person to be confirmed to hold a Cabinet position; at age 39, one of the youngest ever; confirmed February 2nd by a vote of 86 to 13.
Secretary of the Department of Homeland Security Alejandro Mayorkas – first Latino and first immigrant to hold the top job at DHS; confirmed February 2nd by a 56 to 43 vote.
Secretary of Veterans Affairs Denis McDonough – confirmed February 8th by an 87 to 7 vote.
United States Ambassador to the United Nations Linda Thomas-Greenfield – confirmed February 23rd by a 78 to 20 vote.
Secretary of Agriculture Tom Vilsack – confirmed February 23rd by a 92 to 7 vote.
Energy Secretary Jennifer Granholm – confirmed February 25th by a 64 to 35 vote.

Secretary of Education Miguel Cardona – confirmed March 1st by a 64 to 33 vote.

Commerce Secretary Gina M. Raimondo – confirmed March 2nd by a 85 to 15 vote.
Chair of the Council of Economic Advisers Cecilia Rouse – first Black leader of the CEA; confirmed March 2nd by a 95 to 4 vote.
Secretary of Housing and Urban Development Marcia Fudge – confirmed March 10th by a 66 to 34 vote.
U.S. Attorney General Merrick Garland – confirmed March 10th by a 70 to 30 vote.
Environmental Protection Agency Administrator Michael Regan – first Black man to head agency; confirmed March 10th by a 66 to 34 vote.
Secretary of Interior Deb Haaland – first Native American Cabinet secretary; confirmed March 15th by a 51 to 40 vote.
Small Business Administration Isabel Guzman – confirmed March 16th by an 81 to 17 vote.
United States Trade Representative Katherine Tai – first Asian American and first woman of color to hold this position; confirmed March 17th by a 98 to 0 vote.
Secretary of Health and Human Services Xavier Becerra – first Latino to head HHS; confirmed March 18th by a 50 to 49 vote.
CIA Director William J. Burns – marking the first time in decades that a former diplomat will lead the agency; on March 18th, Senators approved his nomination by voice vote.
Secretary of Labor Marty Walsh –  the first Union leader to run the department in over four decades; confirmed March 22nd by a 68-29 vote.
Withdrawn Nominated Cabinet Member:
Director of the Office of Management and Budget Neera Tanden – withdrawn on March 2, 2021; reason: Senator Joe Manchin (D-KY) didn't like mean tweets and views on social media.
QUALIFICATIONS TO BE A CANDIDATE FOR
PRESIDENT OF THE UNITED STATES
A candidate for president must be a natural-born citizen of the United States,
at least 35 years old, and a resident of the United States for at least fourteen (14) years.
A candidate may declare his or her candidacy at any time,
but once he or she receives contributions or make expenditures in excess of $5,000,
the candidate must register with the FEC within fifteen (15) days.