The Ohio House of Representatives Minority Leadership Team. The minority caucus is comprised of the party with the fewest members represented. Each session, members of the minority caucus select a slate of leaders, headed by the minority leader. The Minority Leader is elected by all members of the House to lead the party in the minority and is responsible for the development and implementation of the caucus agenda. Assistant Minority Leader is elected by all members of the House and assists the Minority Leader in development and implementation of the agenda for the party in the minority. The Minority Whip is elected by all members of the House and is responsible for monitoring legislation and securing votes for legislation on the floor. The term Whip originated in the Parliament of the United Kingdom and is derived from the 'whipper-in' at a fox hunt. The Assistant Minority Whip is elected by all members of the House and is responsible for monitoring legislation and securing votes for legislation on the floor. The term Whip originated in the Parliament of the United Kingdom and is derived from the 'whipper-in' at a fox hunt.
Minority Leader – Representative C. Allison Russo – District 24
State Representative Allison Russo is currently serving her second term in the Ohio House of Representatives representing House District 24, which includes portions of Columbus and its western suburbs. She also serves as the Minority Leader for the Ohio House Democratic Caucus.  Prior to being elected Minority Leader, Leader Russo served as the Ranking Member on Health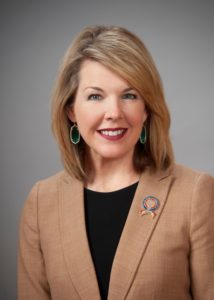 Committee.  She also served as a member on the Joint Medicaid Oversight Committee, Finance Committee, Finance Health and Human Services Subcommittee, and Families, Aging and Human Services Committee. Additionally, Leader Russo was the Co-Chair of the bipartisan Legislative Children's Caucus and Policy Chair of the Democratic Women's Caucus.  Currently, Leader Russo is the Ranking Member for both the Ohio Redistricting Commission and the House Rules and Reference Committee.  She also serves on the Joint Legislative Ethics Committee (JLEC), the Legislative Service Commission (LSC), as well as the State Council on Educational Opportunity for Military Children.
Leader Russo brings a practical approach and evidence-based solutions to the critical issues facing Ohio, introducing several pieces of important legislation that address health care access, the protection of public health and safety, and the financial security of family caregivers and aging adults. During her time in the Ohio General Assembly, Leader Russo has worked to adequately fund Ohio's public schools, support economic strategies that sustain working families and vibrant communities, and prioritize innovative solutions in healthcare that increase access and make it affordable for all Ohioans.
In her professional career, Leader Russo is a public health policy consultant and has spent more than two decades advising government leaders and policymakers on issues related to the healthcare financing and care delivery needs of seniors, vulnerable populations, Veterans, and military families. Leader Russo is also a passionate advocate for women and families and is involved in many local civic and service organizations in her community.
Minority Leader Russo holds a doctoral degree in health policy from The George Washington University and a master's degree in public health epidemiology from the University of Alabama at Birmingham. She lives in Upper Arlington with her husband and their three young children.
Contact Leader Allison Russo:
77 South High Street
10th Floor
Columbus, OH 43215
Phone: (614) 466-8012
Fax: (614) 719-0007
Email: Leader Russo
Assistant Minority Leader – Representative Thomas West – District 49
House Assistant Minority Leader Thomas West serves Ohio's 49th House District. Known as the "Grind 49", House District 49 comprises a portion of Stark County, including the cities of Canton, Plain Township, and most of Jackson Township. Prior to his election to the state legislature, Rep. West served as a Canton City Council member for 13 years.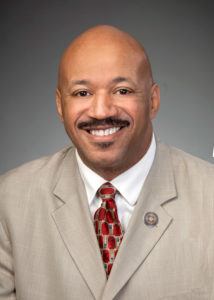 On the Canton City Council, West served as Chairman of the Grants & Downtown Committee, Canton Annexation Committee, the Public Safety & Thoroughfares Committee, and the Judiciary Committee. He also served on several Canton City Council Committees as a committee member, including the Parks & Recreation Committee, the Community & Economic Development Committee, the Environmental & Public Utilities Committee, the Community Improvement Corporation Committee, and the Special Improvement Committee. During his 13 years of public service on the Canton City Council, Rep. West had the opportunity to work on a variety of issues, including issues surrounding individuals, families, neighborhoods, and small businesses.  Through these experiences, he realized that investing in community is critical to the vitality of the area and its people.
Before his election to City Council, Rep. West worked as a mental health professional for over 25 years. He has consistently worked to better his community in his capacity as a licensed social worker, advocate, agency founder, and program administrator. The efforts and strides that he took to improve his community gained recognition on both the local and national level. His experience as a social worker has allowed him to bring a new and unique perspective to the state legislature, and his service to his community demonstrates his passion for ensuring that people have the tools and opportunities to live a life of dignity.
During his 6 years as a State Representative Rep. West has worked across the aisle to pass several pieces of bipartisan legislation, including bills that will train EMS workers to properly handle patients with dementia, requiring police video interrogations for major crimes, establish a Children's Behavioral Healthcare Network and, most notably, his nationally acclaimed legislation addressing lowering prescription drug cost through drug increased transparency and accountability of Pharmacy Benefit Managers (PBM's). Rep. West has also been recognized as the 2022 State Legislator of the Year for the State of Ohio Area Agency on Aging and regionally as the Harry Stern Direction Home Area Agency on Aging Legislator of the Year. He also received the 2022 Real Estate Investor Legislator of the Year Award, and was recognized by NFIB: Small Business and the Ohio Chamber of Commerce as the 2021 Champion of Business.
In January 2022, Rep. Thomas West assumed the position of House Assistant Minority Leader after a unanimous vote amongst the Minority Caucus. Since assuming this role, Rep. West has worked diligently with House Minority Leader Allison Russo in working across the aisle while ensuring that the minority party has a voice in the legislature.
Rep. West has served on several committees in the Ohio House, including the House Health & Finance Committees, and he the current Ranking Member of the Joint Medicaid Oversight Committee and Ranking Member of the Finance Health and Human Services Sub-Committee. In addition to his service as a State Representative, he is the former President of the Ohio Legislative Black Caucus, Vice President of the Ohio Commission on Fatherhood, Vice Chair of the Police Training Funding Commission, and a current member of the Ohio Advisory Council on Aging, the Attorney General's Human Trafficking Commission, and the Governor's Executive Workforce Board
Rep. West earned a Bachelors and Masters of Social Work from the University of Akron after four years studying Business Administration and earning NCAA All American Honors in Track & Field at Mount Union College.
Rep. West and his wife have two children both in college and reside in Canton, Ohio.
Contact Assistant Minority Leader Thomas West:
77 South High Street
10th Floor
Columbus, OH 43215
Phone: (614) 466-8030
Fax: (614) 719-6952
Email: Assistant Minority Leader West
State Rep. Jessica Miranda is a lifelong Ohioan and has a passion for education policy and greater economic opportunity for the taxpayers and families of Ohio's 28th House District, which includes a portion of Hamilton County. A graduate of Talawanda High School, she is a proud product of public schools and her children attend the Winton Woods City School District.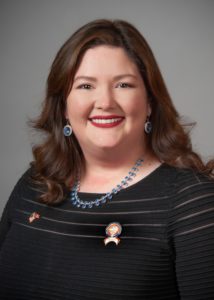 As a small business owner providing insurance and tax services to middle and working class families, Jessica knows firsthand that economic development requires eliminating unnecessary red-tape for startups and creating incentives for businesses that directly address pressing needs of Ohioans.
Jessica believes government has the responsibility to create quality of life standards under which job creation can flourish. She knows job opportunities will prosper only if we create and maintain an educated workforce, improve infrastructure and transportation and increase technology access for our residents. Amid the ongoing COVID-19 pandemic, Jessica knows that prioritizing public health is essential to getting our economy to its full potential.
During her first term in the Ohio House, Jessica was proud to introduce legislation addressing a variety of issues, including a common-sense gun storage bill and a bill to support our public school counselors. Now serving in her second term, Jessica is continuing to fight for fair school funding and other legislation that makes Southwest Ohio a place where all residents can thrive.
Jessica knows that the government and elected officials work for you, the taxpayer. Being a public servant, Jessica values the importance of constituent services, as her office works diligently to assist with a wide range of state-related issues.
Jessica is an award-winning Licensed Property & Casualty Insurance Broker and holds numerous IRS certifications. Jessica is also the past president of the Winton Woods City School Board, where she worked to improve standards for attendance, curriculum and fiscal responsibility. With her extensive experience in the private sector and working to improve our public schools, Jessica brings a valuable perspective to the policy-making process in Columbus.
Jessica and her husband, Jose, are the parents of three daughters, homeowners and committed entrepreneurs in the City of Forest Park dedicated to building a stronger and more prosperous community.
Contact Minority Whip Jessica Miranda:
77 South High Street
10th Floor
Columbus, OH 43215
Assistant Minority Whip – Representative Richard D. Brown – District 20
Richard Brown received a Bachelor of Arts and graduated Summa Cum Laude from the University of Cincinnati, followed by receiving a Juris Doctorate from The Ohio State University. As an attorney practicing private law for over 35 years, Brown's concentration and success with hundreds of construction, oil and gas, medical malpractice and insurance coverage litigation cases helped earn him licenses to practice law in Ohio, various federal courts and the United States Sixth Circuit Court of Appeals.
In addition to his extensive background in public service and the legal arena, Brown is also a member of the American Bar Association, Ohio State Bar Association, Columbus Bar Association, Defense Research Institute and Columbus Claims Association, and he was selected as "Best Lawyer" by Columbus CEO Magazine from 2010-2017.
Brown has lived in Canal Winchester for over twenty years, where he and his wife raised their three children. He is heavily involved in the local community, including serving as President of the Canal Winchester Diamond Club, overseeing fundraising efforts for the high school baseball program and being a youth baseball coach.
Contact Assistant Minority Whip Richard Brown:
77 South High Street, 14th Floor
Columbus, OH 43215
Phone: (614) 644-6002
Fax: (614) 719-6959
Email: Assistant Minority Whip Brown
Ohio Democratic House Caucus – 614.280.1835