Events > Democratic Women of Erie County
Democratic Women of Erie County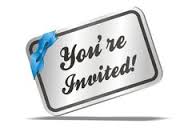 to attend the Democratic Women of Erie County
Monthly Dinner and Membership Meeting
Monday, June 19, 2017
at The Lunch Box, 154 Columbus Avenue, Sandusky 44870
Dinner Choices:

Taco Salad and Muffin

or
Seafood Quiche
Dinner includes:
Tossed salad/dressing (except w/Taco Salad),
roll/butter, coffee, tea, soda or water
Price for dinner only:
$12.00 including tax and gratuity
        Chocolate Sundae        
Price of dinner and dessert:
$14.00 including tax and gratuity
Please e-mail your RSVP to:
Diane Schaefer
- diane.schaefer@ymail.com
no later than Wednesday, June 14, 2017

If

you must cancel your reservation,
DO

NOT CALL THE LUNCH BOX.
If you do not cancel your reservation at least 24 hours prior to the dinner, you will be billed.


NEW POLICY FOR DINNER MEETINGS:
If you

do

not

make a meal reservation,
but sit in on the speaker presentation and membership meeting portion,
there will

be

a $5.00 cover fee which includes

one

(1) beverage.
 Chris Myers, Ohio Democratic Party
Main Street Campaign Manager

MEETING AGENDA
Regular Agenda
2017 Meeting Schedule & Dinner RSVP Deadlines:
To print 2017 Meeting Schedule and Dinner Deadlines
Reminder:
Please pay your 2017 dues if you have not yet done so.
You may pay dues at Dinner/Membership Meetings.
Proceeds from the 50/50 will go to the scholarship fund. 
Democratic Women of Erie County 2017 Scholarship
The Democratic Women of Erie County will be awarding a $500.00 scholarship to a local female resident who demonstrates the principles of the Democratic Party.  The purpose of the scholarship is to stimulate interest in and to create involvement in local, state and national government.
REQUIREMENTS ARE AS FOLLOWS:
Erie County female resident
GPA minimum of 3.0
Scholarship is restricted to an accredited institution of higher learning
250-500 word essay is required
Registered to vote if age permits
Available to attend and read the essay at the Democratic Women's July monthly meeting and at the annual picnic to be held August 21, 2017
2017 ESSAY TOPIC:  
The percentage of women running for political office is exceptionally low in comparison to men.
In your opinion,
a. What do you believe accounts for this lack of political involvement by women?
b. What would your campaign strategy be to resolve the problem of recruiting women candidates for upcoming political positions?
The essay must be typed on white paper and double spaced.  The applicant's first name should appear at the top right corner of each page.   Entries will be evaluated on the basis of clarity, organization, grammar and presentation. 
Applicants are to complete the cover page.  The cover page, essay and a school transcript are to be delivered or mailed to Charlene Adams at 1518 Pearl Street, Sandusky, OH 44870. 
The essay must be postmarked - Friday, March 17, 2017
Any questions, please contact Charlene Adams at charlenea56@gmail.com or Yvette Rankins at sgtyar@aol.com.
2017 Scholarship - Cover Page - PDF Format
2017 Scholarship - Requirements and Essay Topic - PDF Format


Danica Lombardi - Xavier University
The Democratic Women of Erie County awarded the 2016 $500.00 Scholarship to Danica Lombardi, attending Xavier University, who demonstrated the
principles of the Democratic Party.  The purpose of the scholarship is to stimulate interest in and to create involvement in local, state and national government.
Danica graduated from Edison High School in 2015 and is now a Sophomore at Xavier University majoring in Occupational Therapy.  Danica was President of the EHS Natonal Honor Society, competed in Speech and Debate on a local, state and national level, lettered in soccer and was in band four years in high school.  She was active her first year in college in helping to organize the opportunity for students to use remaining funds on their college ID food cards to purchase items at the college stores and have those items donated directly to the local homeless shelters.  In addition, Danica spent this past summer working as a camp counselor for behavioral and developmental disability youth and and young adults.  Danica returned to Xavier University as a Residential Advisor in her college dorm and looks forward to helping on campus and in the local community.  She has signed up to volunteer for the Go Hillary campaign.
Click here for Membership Form - 2017


Join Us!  You'll be glad you did!!



Officers, Committee Chairs & Committees - 2016-2018
President - Darlene L. Walk
Vice-President - Margaret M. Murray
Treasurer - Diane L. Schaefer
Recording/Corresponding Secretary - Lisa R. De Verna
Membership Secretary - Adrienne G. James

 

Chaplain - Pat Baum

Historian - Shannon Eskridge

Parliamentarian - Sandra Brown
Political Action Chair - Adrienne James
Publicity Chair - Margaret Taylor 
Scholarship Chair - Charlene Adams
Social Chair - Mary Lou Napka
Dinner/Meeting E-mails - Diane Schaefer
Dinner/Meeting Telephone - Charlene Adams

Ways and Means Chair - Diane Hahler-Johnson

Audit Committee - Barbara Kresser and Norma Scally
Nominating Committee - Diane-Hahler-Johnson, Sonia McCarty and Mary Zuk
Picnic Committee - Tracy Francis, Mary Lou Napka, and Connie Porter
Ways and Means Committee - Diane Hahler-Johnson,
Mary Lou Napka and Debbie Nickoloff



Paid for and authorized by the Democratic Women of Erie County
Diane L. Schaefer, Treasurer, P.O. Box 1044, Sandusky 44871-1044