Events > Democratic Women of Erie County
Democratic Women of Erie County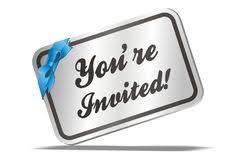 DEMOCRATIC WOMEN OF ERIE COUNTY MONTHLY DINNER/MEETING
Monday, October 21 , 2019
American Legion Post 83
3615 Hayes Avenue, Sandusky 44870
Social/Gathering - Doors open at 5:00pm
Dinner - 5:30pm


Dinner options include Tossed Salad, Bread/Butter
Beef & Broccoli Stir Fry w/Pineapple over Rice
or
Sausage & Cheddar Cheese Quiche
Dinner Option Only: $13.00 per person - includes tax and tip
Dessert Option:
Chocolate Cake
Dinner/Dessert Option: $15.00 per person - includes tax and tip
Reservations must be made no later than Wednesday, October 16, 2019.
AGENDA
Regular Agenda


GUEST SPEAKER(S)
June Ginther
Service and Support Administrator Director
Huron County Board of Developmental Disability


MONTHLY TOPIC
Disability Employment Awareness 


Reminders:
Members: Please pay your 2019 dues if you have not yet done so.


 An increase in monthly meeting dinners was voted on at November 2017 meeting:
Entree - up to $13.00 per person including tax and service gratuity
Entree with Dessert - up to $15.00 per person including tax and service gratuity

 
Proceeds from the 50/50 will go to the scholarship fund. 
Democratic Women of Erie County 2019 Scholarship
The Democratic Women of Erie County will be awarding at least one (1) $500.00 scholarship to a local female resident who demonstrates the principles of the Democratic Party.  The purpose of the scholarship is to stimulate interest in and to create involvement in local, state and national government.


REQUIREMENTS ARE AS FOLLOWS:
Erie County female resident
GPA minimum of 3.0
Scholarship is restricted to an accredited institution of higher learning
250-500 word essay is required
Registered to Vote if Age Permits

Registered at 17 years old, if applicant will be 18 years old on the day of the November 5, 2019 Election

Available to attend the Democratic Women of Erie County Meeting

June 17, 2019: Introduction of the scholarship recipient and reading of the essay
2019 ESSAY TOPIC:  
Who do you believe would make great President and Vice President Candidates for the 2020 election?  Why? 

Please be specific in your reasons for both individuals, including information such as campaign finance funds, voting record, political office history, and any other remarkable information.

Please Note the Following: 

1) The essay must be typed on white paper and double spaced. 

2) The applicant's first name should appear at the top right corner of each page.  

3) Entries will be evaluated on the basis of clarity, organization, grammar and presentation.  
Please complete the cover page, and submit it with your essay and a school transcript to:       
Charlene Adams at 1518 Pearl Street, Sandusky, OH  44870.                                                          
The essay must be postmarked no later than Friday, March 8, 2019.  We allow 10 days for delivery.


Any questions, please contact:
To print out cover page, requirements, essay topic and contact information, please click on links below:
2019 Scholarship Recipients
Andra Grant - Cleveland State University

Andra Grant, a 2018 Sandusky High School graduate,


is attending Cleveland State University 
and  majoring in Health Science 
with a track in the Pre-Physician Assistant Program. 
Rikki Garand - The Ohio State University   
Rikki Garand, a St. Mary Central Catholic High School Senior,


is planning to attend The Ohio State University 
and majoring in Political Science 
with a focus in Public Affairs/Government. 
Click here for Membership Form - 2019


Join Us!  You'll be glad you did!!



Officers, Committees & Committee Chairs
*President (2018-2019) - Margaret M. Murray
*Vice-President (2018-2019) - Debra L. Nickoloff
*Secretary (2019-2020) - Lisa R. DeVerna
*Treasurer (2019-2020) - Diane L. Schaefer
*Membership Secretary (2018-2019) - Connie J. Porter
Constitution & Bylaws - Sandra Brown
Chaplain - Patricia Baum
Historian - Mary Norris 
*Parliamentarian - Diane Hahler-Johnson
*Political Action Chair - Darlene Walk
*Publicity - Amanda Fackler
Scholarship Chair - Charlene Adams
*Social Chair - Mary Lou Napka
Voter Registration and Membership Drive - Debbie Nickoloff
*Ways & Means Chair - Traci Francis, Julie Farrar
* = Member of the Executive Committee

Auditing Committee - Nettie Cox, Barbara Kresser, Norma Scally
Christmas Dinner Committee - Diane Hahler-Johnson, Mary Lou Napka, Connie Porter
Dinner/Meeting E-mails - Diane Schaefer
Dinner/Meeting Telephone - Connie Porter
Nominating Committee - Barb Kessler, Peggy Murray, Norma Scally
Parliamentarian & Bylaws - Diane Hahler-Johnson, Sandra Brown, Connie Porter, Karen Walderzak, Darlene Walk
Picnic Committee - Traci Francis, Diane Hahler-Johnson
Political Action Committee - Darlene Walk, Beverly Newell Hancock, Marlisa Young
Scholarship Committee - Charlene Adams, Traci Francis, Debbie Nickoloff,
Yvette Rankins
Ways & Means Committee - Traci Francis, Julie Farrar, MaryLou Napka, Diane Hahler-Johnson
Paid for and authorized by the Democratic Women of Erie County
Diane L. Schaefer, Treasurer, P.O. Box 1044, Sandusky 44871-1044