Events > Democratic Women of Erie County
Democratic Women of Erie County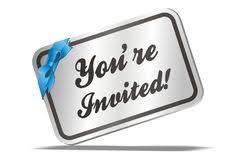 to attend the Democratic Women of Erie County 
Monthly Dinner and Membership Meeting!
Monday, June 17 , 2019
NEW LOCATION:
American Legion Post 83, 3615 Hayes Avenue, Sandusky 44870
NOTE: The rest of 2019 dinners/meetings will be held at American Legion Post 83
Social/Gathering - Doors open at 5:00pm
Dinner - 5:30pm
Menu

Dinners include: Coffee/Tea/Soft Drink/Tossed Salad/Vegetable/
Bread/Butter
(Unless so noted)
Choice of One Dinner Entree:
Taco Salad with Fresh Fruit and Muffin
or
Seafood Quiche with Fresh Fruit and Muffin 
Entree: $13.00 including tax and service gratuity


Optional Dessert with one dinner entree:
Dessert: Sherbet
Entree plus Dessert: $15.00 including tax and service gratuity 
If you would like to attend the speaker presentation and membership meeting only,
there is a $5.00 service fee that includes one (1) beverage (coffee, tea, water, soft drink) 
and includes service gratuity.


Reservations must be made no later than Wednesday, June 12, 2019.
NOTE: If you must cancel your reservation, 
please contact Diane Schaefer, NOT AMERICAN LEGION!
 If you do not cancel your reservation at least 24 hours prior to the dinner, you will be billed.
AGENDA
Regular Meeting


GUEST SPEAKER(S)
Reading of 2019 Scholarship Winners Essays


MONTHLY TOPIC
TBA

Reminders:
Please pay your 2019 dues if you have not yet done so.


 An increase in monthly meeting dinners was voted on at November 2017 meeting:
Entree - up to $13.00 per person including tax and service gratuity
Entree with Dessert - up to $15.00 per person including tax and service gratuity

 
Proceeds from the 50/50 will go to the scholarship fund. 
Democratic Women of Erie County 2019 Scholarship
The Democratic Women of Erie County will be awarding at least one (1) $500.00 scholarship to a local female resident who demonstrates the principles of the Democratic Party.  The purpose of the scholarship is to stimulate interest in and to create involvement in local, state and national government.


REQUIREMENTS ARE AS FOLLOWS:
Erie County female resident
GPA minimum of 3.0
Scholarship is restricted to an accredited institution of higher learning
250-500 word essay is required
Registered to Vote if Age Permits

Registered at 17 years old, if applicant will be 18 years old on the day of the November 5, 2019 Election

Available to attend the Democratic Women of Erie County Meeting

June 17, 2019: Introduction of the scholarship recipient and reading of the essay
2019 ESSAY TOPIC:  
Who do you believe would make great President and Vice President Candidates for the 2020 election?  Why? 

Please be specific in your reasons for both individuals, including information such as campaign finance funds, voting record, political office history, and any other remarkable information.

Please Note the Following: 

1) The essay must be typed on white paper and double spaced. 

2) The applicant's first name should appear at the top right corner of each page.  

3) Entries will be evaluated on the basis of clarity, organization, grammar and presentation.  
Please complete the cover page, and submit it with your essay and a school transcript to:       
Charlene Adams at 1518 Pearl Street, Sandusky, OH  44870.                                                          
The essay must be postmarked no later than Friday, March 8, 2019.  We allow 10 days for delivery.


Any questions, please contact:
To print out cover page, requirements, essay topic and contact information, please click on links below:
2018 Scholarship Recipients
Megan Myers - The Ohio State University

Graduated from Perkins High School with a 4.0 GPA, Megan is currently a student at The Ohio State University, majoring in Business Administration/Marketing and Finance.
She is in the OSU Honors Program and was selected to receive the Outstanding First Year Student Award.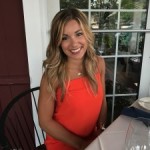 Megan was one of four nominated and selected out of 7,000 first year students, based on recognition of demonstrated leadership skills at the college level. 
Megan worked as an intern for the National Association of Women Business Owners, where she developed and executed effective social media, email and event marketing campaigns to promote donating to the non-profit, and composed the grant proposal that was selected to award the NAWBO Institute with $30,000.00. 
She is also one of eight women selected for the OSU Pathways for Women in Supply Chain Management Scholars Program, gaining exposure to logistics field within Fortune 500 companies.
Megan interned at the Erie County Community Foundation in 2017, where she recruited and managed a group of 30 volunteers, and assisted in informing the public about the various benefits of the organization. 
Megan has been involved with the OSU BuckeyeThon fundraisers for the past two years, serving as the Social Media Coordinator and as a team captain for Lawrence Tower.  She is a graduate of the Fisher College of Business Citizenship Program.  She serves as an OSU Fisher Peer Mentor, providing mentorship to first-year students transitioning into Fisher College of Business.  Megan is also a STEP/Second-Year Transformational Experience Program participant, producing a STEP Signature Project focused on Study Abroad.
Abby Singler - The Ohio State University   
Senior at Perkins High School, planning to attend The Ohio State University and major in Biomedical Engineering, Abby is an Honor Roll officer with a 4.0 GPA.  She has been Class Treasurer and a member of the Perkins High Student Council for four years.  She has also been a member of the National Math Honors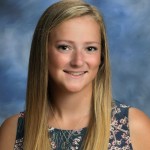 Society for her Junior and Senior years.
Throughout her four years in high school, Abby has been a member of the Environmental Club, organizing events to help promote recycling and a greener lifestyle.  In addition, she has served on Aim for Excellence, which is a group of students that volunteer and donate to local organizations.  She currently sits as the Vice President of Aim for Excellence.
Abby has served and volunteered for numerous organizations over the past years.  Some included are; Big Brother Big Sisters/mentoring a 5th grader, Rotary Clothes for Kids/helped a young boy pick out winter clothing, Commons of Providence Memory Unit/help to organize recreational activities, Ability Works Halloween Happenings Event/fun activities for disabled trick or treaters, Mock Crisis Training/acted as a civilian for local law enforcement training, and Red Cross Blood Drive/check-in donors and provide refreshments.  
Abby received the Coaches Award as a freshman for Golf.  She has since received the MVP for the following three years and the Captains Award during her Junior and Senior years.  Named for 1st and 2nd Team All-District Golf for the past two years, she received her Varsity Letter Golf all four years.
Madeline Stiles - University of North Carolina
Edison High School Senior planning to attend the University of North Carolina to study Economics/Pre-Law and as a member of the National Honors Society, Madeline carries a 4.0 GPA.  She is also a member of the French National Honors Society, based on the score of her National French exam.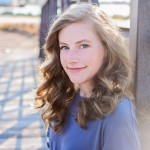 She is the President of the Edison High School Student Council, and currently launching the EHS coffee bar in order to raise funds for the Leukemia Society.  In addition, she serves as Vice President and Journalist for the Interact Club, which completes school, local and global charity projects.  Madeline helps pack food bags every Friday morning, for students that are in need to take home for the weekend.
In addition to volunteering as an Erie County 4-H Counselor for the past three summers, she also created an Early Readers Club which partners high school students with third graders on a weekly basis in order to assist with reading comprehension.
She has competed in Speech and Debate/Public Forum Debate and Program of Oral Interpretation for three years, and is recognized as the first student at EHS to letter in Speech and then in Debate during the same year.  She received her Double Ruby for accruing over 500 National Forensics League points. 
Madeline also served as the Plaintiff attorney for two consecutive years for Mock Trial competitions.  She was awarded Outstanding Attorney at District competition for both years.
Madeline has received Varsity Letters for both cross country and track.
Click here for Membership Form - 2019


Join Us!  You'll be glad you did!!



Officers, Committees & Committee Chairs
*President (2018-2019) - Margaret M. Murray
*Vice-President (2018-2019) - Debra L. Nickoloff
*Secretary (2019-2020) - Lisa R. DeVerna
*Treasurer (2019-2020) - Diane L. Schaefer
*Membership Secretary (2018-2019) - Connie J. Porter
Constitution & Bylaws - Sandra Brown
Chaplain - Patricia Baum
Historian - Mary Norris 
*Parliamentarian - Diane Hahler-Johnson
*Political Action Chair - Darlene Walk
*Publicity - Amanda Fackler
Scholarship Chair - Charlene Adams
*Social Chair - Mary Lou Napka
Voter Registration and Membership Drive - Debbie Nickoloff
*Ways & Means Chair - Traci Francis, Julie Farrar
* = Member of the Executive Committee

Auditing Committee - Nettie Cox, Barbara Kresser, Norma Scally
Christmas Dinner Committee - Diane Hahler-Johnson, Mary Lou Napka, Connie Porter
Dinner/Meeting E-mails - Diane Schaefer
Dinner/Meeting Telephone - Connie Porter
Nominating Committee - Barb Kessler, Peggy Murray, Norma Scally
Parliamentarian & Bylaws - Diane Hahler-Johnson, Sandra Brown, Connie Porter, Karen Walderzak, Darlene Walk
Picnic Committee - Traci Francis, Diane Hahler-Johnson
Political Action Committee - Darlene Walk, Beverly Newell Hancock, Marlisa Young
Scholarship Committee - Charlene Adams, Traci Francis, Debbie Nickoloff,
Yvette Rankins
Ways & Means Committee - Traci Francis, Julie Farrar, MaryLou Napka, Diane Hahler-Johnson
Paid for and authorized by the Democratic Women of Erie County
Diane L. Schaefer, Treasurer, P.O. Box 1044, Sandusky 44871-1044