Elected Officials > State House – Democratic Minority Leadership – 132nd General Assembly
State House - Democratic Minority Leadership - 132nd General Assembly
The Ohio House of Representatives Minority Leadership Team.  The minority caucus is comprised of the party with the fewest members represented. Each session, members of the minority caucus select a slate of leaders, headed by the minority leader.
Minority Leader – Representative Fred Strahorn – District 39
The Minority Leader is elected by all members of the House to lead the party in the minority and is responsible for the development and implementation of the caucus 
agenda.  
Fred Strahorn has served as a Senior Advisor for the Ohio Democratic Party for the last two years and has recently been elected to the Ohio House of Representatives again.  He now represents the communities of Dayton and Jefferson Township.  
Fred Strahorn was appointed to the Ohio Senate on March 31, 2009 to represent the 5th Senate District. He was appointed to complete the unexpired term of State Senator Tom Roberts, who accepted an appointment from Ohio Governor Ted Strickland.  Senator Strahorn served in the Ohio Senate for two years.
Prior to the Senate appointment, he was serving as the vice-president of governmental affairs for the Ohio United Way.  He signed on to the Ohio United way at the beginning of 2009, after serving 8 years in the Ohio House of Representatives as a member from the Dayton, Ohio area.
Fred Strahorn ended his time in the House as the Minority Whip in the 127th General Assembly.  He served four terms in the Ohio House of Representatives.  He represented the communities of Trotwood, Harrison Township, parts of Huber Heights, Riverside and Dayton.
Contact Representative Fred Strahorn:
77 S. High St 
14th Floor 
Columbus, OH 43215 
Phone (614) 466-1607 
Email Representative Strahorn

Assistant Minority Leader – Representative Nicholas J. Celebrezze – District 15
The Assistant Minority Leader is elected by all members of the House and assists the Minority Leader in development and implementation of the agenda for the party in the 

minority.
In late November 2010, Nick Celebrezze decided to announce that he would not be running for re-election for Parma City Council Ward Three, a seat that he has held for the past six (6) years. During his time on Council he worked tirelessly in improving the safety, infrastructure, and the quality of life not only in Ward Three but throughout the City of Parma.
Because Councilman Celebrezze was a former Cuyahoga County Adult Probation Officer and Assistant County Prosecutor he recognized the importance of keeping Parma's streets safe for its citizens. Not only did he sponsor legislation that was critical in ensuring that Parma remained one of the "safest cities in the nation", he also authored the legislation that made parents financially responsible for the criminal actions of their minor children. Additionally during his tenure on Council, the City was able to build two-state of the art fire stations that will serve its residents far into the future.
As Chairman of the Planning Committee, the improvements to the infrastructure of Parma was also a vital part of his accomplishments. He was proud to co-sponsor, along with council colleagues, a regional approach to solving the City's long standing sewer problems by entering into a Partnership with the Cuyahoga County Sanitary Sewer Engineers. This ongoing project has already led to $3.7 million dollars of improvements throughout the City including two major sewer improvements in Ward Three. The importance of regional cooperation was also highlighted by the City of Parma's recent partnership with Parma Heights in an effort to not only improve safety and service but to also save taxpayer dollars.
Contact Representative Nicholas J. Celebrezze:
77 S. High St 
14th Floor 
Columbus, OH 43215 
Phone (614) 466-3485 
Email Representative Celebrezze
Minority Whip – Representative Nickie J. Antonio – District 13
The Minority Whip is elected by all members of the House and is responsible for monitoring legislation and securing votes for legislation on the floor. The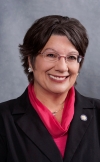 term Whip originated in the Parliament of the United Kingdom and is derived from the 'whipper-in' at a fox hunt. 
State Representative Nickie J. Antonio (D-Lakewood) is honored to be serving her second term in the Ohio House of Representatives. House District 13 includes the city of Lakewood in its entirety and parts of Cleveland's West Side including the Detroit Shoreway (Gordon Square Arts District), the Stockyards, West Boulevard, Cuddell, the Village of Linndale, and a section of Ohio City neighborhoods. Representative Antonio is a civic minded public servant who is concerned with the quality of life of those around her and has been a social justice advocate working for human rights and equality for all people for more than two decades.
Antonio began her public policy service when she was elected to Lakewood City Council in 2005 and was re-elected in 2009. During her tenure on Lakewood City Council she chaired the Economic Development, Housing, and Human Services committees and served on the Public Works and Finance Committees and was the council representative for the Lakewood Hospital Board and Community Relations Boards. She brought successful strategies for economic development through proactive policies such as the first ever sidewalk dining legislation, the results of which can be seen today in the vibrant outdoor dining scene throughout the city. Ever concerned about environmental policy and practice, Antonio also shepherded through legislation to reduce toxic emissions through a reduced idling ordinance. Antonio also exercised leadership by developing opportunities for diversity appreciation and understanding and civic engagement through the Lakewood Community Relations Advisory Commission of which she was a founder and promoted citizen human rights by expanding protections in the existing municipal intimidation laws. She also championed the push to retain funding for senior programs and services.
Contact Representative Nickie J. Antonio:
77 S. High St
14th Floor
Columbus, OH 43215
Phone (614) 466-5921
Email Representative Antonio
Assistant Minority Whip – Representative Emilia Strong Sykes - District
Born and raised in Akron, State Rep. Emilia Strong Sykes was elected to represent her hometown (OH-34) in November 2014. With a strong sense of

responsibility for the well-being of those that she serves, Sykes has tackled the challenges of her district with unmatched passion and dedication.
As representative, Sykes has pushed an aggressive job creation plan, fighting to keep local jobs for local workers and expand opportunities for middle and working class families in Akron. Rep. Sykes understands the importance of a quality education and job training for people to get ahead. She has supported young leadership and mentorship programs to inspire young people to reach their goals.
Rep. Sykes has also worked with healthcare professionals and colleagues to improve public health, increase access to care, and combat Ohio's high infant mortality rate. Her passion for social justice extends to issues such as voter rights, criminal justice reform, a more efficient social safety net for struggling Ohioans, and an end to domestic violence.
Sykes previously served as Administrative Staff Advisor at the Summit County Fiscal Office, where she worked to establish a county land bank to repurpose vacant and abandoned properties. At Community Legal Services in Akron, Sykes offered access to quality health and legal services to people in need. She also served as  Law Clerk to the Chief Judge of U.S. Bankruptcy Court in the Northern District of Georgia.
Sykes attended Kent State University, graduating magna cum laude with a B.A. in Psychology. She later attended the University of Florida, where she earned a Juris Doctor with a Certificate in Family Law from the Levin College of Law and a Masters of Public Health from the College of Public Health and Health Professions.
As a student Sykes began her studies on women's access to healthcare and investigated major issues at crisis pregnancy centers here in Ohio. In law school, she volunteered with the Intimate Partner Violence Assistance Clinic to educate women and girls about domestic violence and how to form positive relationships. From these experiences, Rep. Sykes continues to place issues affecting girls and woman at the forefront of her policy agenda.
Rep. Sykes serves as Ranking Member of the House Finance and Appropriations Subcommittee on Health and Human Services. She also serves on the House Finance and Appropriations Committee, House Judiciary Committee, House Ways and Means Committee, the Joint Medicaid Oversight Committee, and the Ohio Constitutional Modernization Committee. 
77 S. High St
14th Floor
Columbus, OH 43215
(614) 466-3100
Email Representative Sykes

Ohio Democratic House Caucus – 614.280.1835