Candidates > Jeff Whitacre For Judge – Erie County Municipal Court
Jeff Whitacre For Judge - Erie County Municipal Court

Social Media:
To contribute to Jeff Whitacre for Judge campaign,
please make check payable to and mail to:
     Jeff Whitacre for Judge Committee
     JoAnn Cummings, Treasurer
     Lisa DeVerna, Deputy Treasurer
     % 2609 Columbus Avenue
         Sandusky, OH 44870
Erie County Municipal Court serves the following communities:
Berlin Heights Village, Berlin Township, Groton Township, Kelleys Island Village, Margaretta Township, Milan Village, Milan Township, Oxford Township


EXPERIENCE MATTERS!
Respected attorney with 30 years of experience
Practiced in areas of Criminal, Civil, Domestic, Probate and Traffic Litigation
Tried cases in Erie, Huron and Lorain Counties
Argued cases in the Ohio Supreme Court and in the Ninth and Sixth District Court of Appeals
Federal License to practice law in:

The United States District Court for the Northern District of Ohio
The United States Court of Appeals for the Sixth Circuit

Erie County Public Defender for past 18 years
Erie County Legal Aide/past Attorney
Served as an Ohio Prosecutor for the City of North Ridgeville
Ohio Association of Criminal Defense Lawyers Member/Past Board Director
Erie County Bar Association Member/Past Board Director and President
Erie and Huron County Certified Grievance Counsel Member/Treasurer

Handles complaints against attorneys within two counties

Erie County Corrections Planning Board Member

Works with sheriff, prosecutor and community members to evaluate incarceration and probation numbers and treatment options available within the county, with focus on Continuous Improvement

Edison Local Schools Board of Education Member/Past President
Graduate of Bowling Green State University and The University of Akron, College of Law
Family man with wife Brenda of 23 years and father of 2 children; Tanner, student at Bowling Green State University, and Alison, student at the Case Western Reserve University

Articles:
Events:
Meet Jeff on Kelleys Island! - Thursday, September 5, 2019 | The Casino, Kelleys Island 
Meet Jeff in Margaretta! Pizza Dinner - Thursday, July 25, 2019 | Village Pizza House, 510 E. Lucas Street, Castalia 44824 
Campaign Kickoff! Pasta Dinner - Saturday, March 23, 2019 | Milan Township Hall, Park Street on the Square, Milan 44846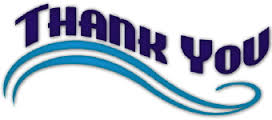 for joining with us to make our events SUCCESSFUL!

Paid for by the Jeff Whitacre for Judge Committee
JoAnn Cummings, Treasurer | Lisa DeVerna, Deputy Treasurer
% 2609 Columbus Avenue, Sandusky, OH 4487